Update on 29 October 2022.
---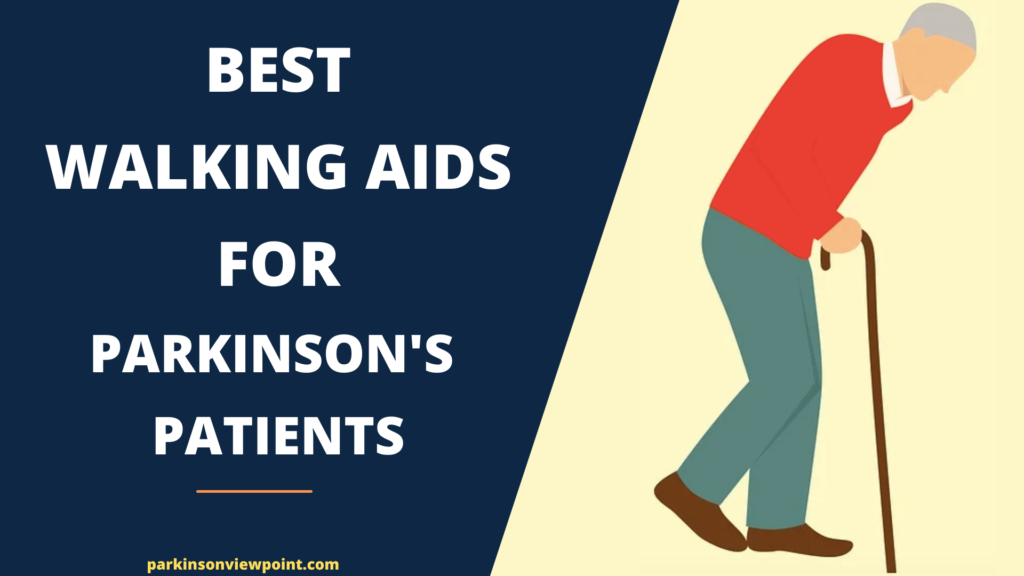 One of the biggest problems with Parkinson's patients is that they freeze while walking. This problem is more common in patients with the advanced stage of Parkinson's disease. Freezing of gait restrains the patients from moving and can increase their risk for falls and injury.
Here, we present the 3 best walking aids for Parkinson's patients. These aids are designed in a way that helps patients to regain control over walking. All of these come with a unique visual cue system in the form of a laser line projected in front of patients while they walk. This feature breaks freezing episodes, improves the walking speed and stride length of patients.
1. U-step 2 Walking Stabilizer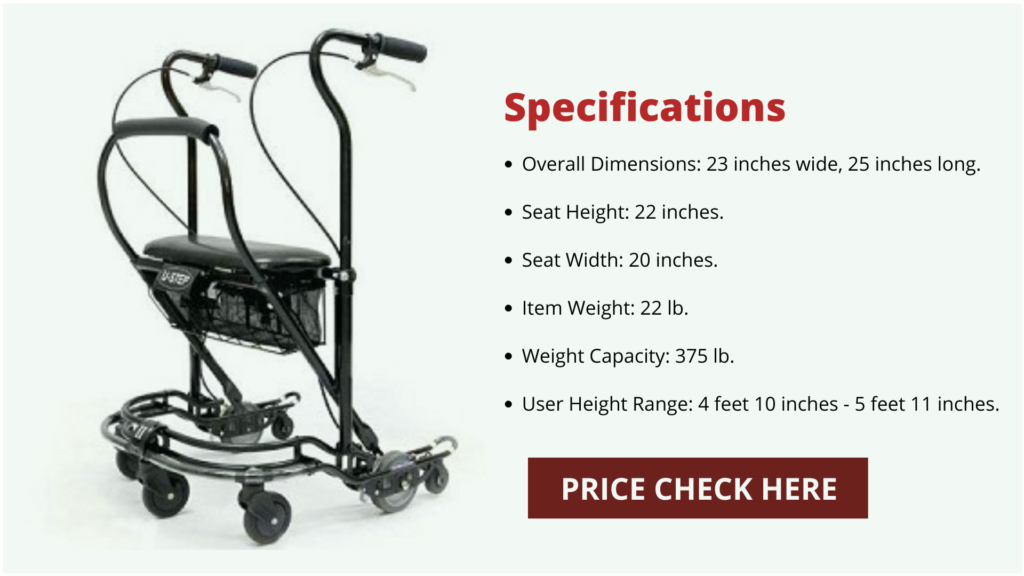 This Medicare-approved walker comes with some great built-in features for maximum support and smooth walking, making it the most suitable walking aid for Parkinson's patients. The walker has the ability to project a bright red laser line on the path. This laser line provides a visual cue that allows a patient to move forward without encountering freezing episodes.
Other features that distinguish it from other walkers include its stable and secure frame design, innovative braking system, smallest turning cycle, smooth drive, comfortable padded seat, and the option of attachable accessories.
Pros
Medicare-approved
Laser line cueing feature
Innovative braking system
Smallest turning cycle
Comfortable padded seat
Cons
Laser line accessory is sold separately
Expensive product
For more details about U-Step 2 walking stabilizer, please read our latest review post on this walker by clicking here. 
---
2. In-step LaserCane
In-step LaserCane is by far the best walking stick designed for Parkinson's patients. It has enabled thousands of patients to walk independently. Unlike other traditional canes, the In-step LaserCane comes with a laser line cueing feature, which helps in breaking the freezing episodes and improves the stride length of a patient. The laser line automatically projects right in front of the leg as soon as the cane comes in contact with the ground. It disappears when the cane is lifted and reappears when it touches the ground for another step.
The In-step LaserCane is not different from other traditional canes when it comes to using it for walking. It's very easy and safe to use.  Also, it comes with a height adjustability option. The cane is powered by two AA batteries, which last for half a year and are easily replaceable. 
Pros
Light and stable
Projection of laser line feature
Easy to use
Cons
Expensive than other canes
If you're interested to know more about this innovative cane, please check our review post "In-step LaserCane – The Best Walking Stick for Parkinson's Patients".
---
3. Path Finder Laser Shoes
These lightweight shoes were first launched in 2017 and since then they have helped many Parkinson's patients to walk freely without encountering gait problems. These were designed by Lise Pape, who was a graduate student at the Royal College of Art and Imperial College of London and is now the CEO and founder of Walk With Path.
The main unit of Path Finder shoes is the laser device which is attached to the rubber strap that can easily fit a shoe. When switched on, the laser unit initiates a bright green line which can be calibrated by rotating the laser unit. The laser line attracts the attention of the patient and allows the patient's focus on moving forward. 
Pros
Backed by scientific research
Laser line cueing feature
Required no batteries
Easy to fit and easy to adjust
Cons
Laser line may become hardly visible under bright sunlight
Expensive
Please check out our review post on these shoes for more detail by clicking here.
---
If you're looking for shoes for your loved ones suffering from Parkinson's, please check our recommended list by clicking here.
''Affiliate Disclosure: This page contains affiliate links, and while it may not cost you anything  extra, if you make a purchase through these links, We'll earn a small commission''.