Updated on: January 3, 2022
---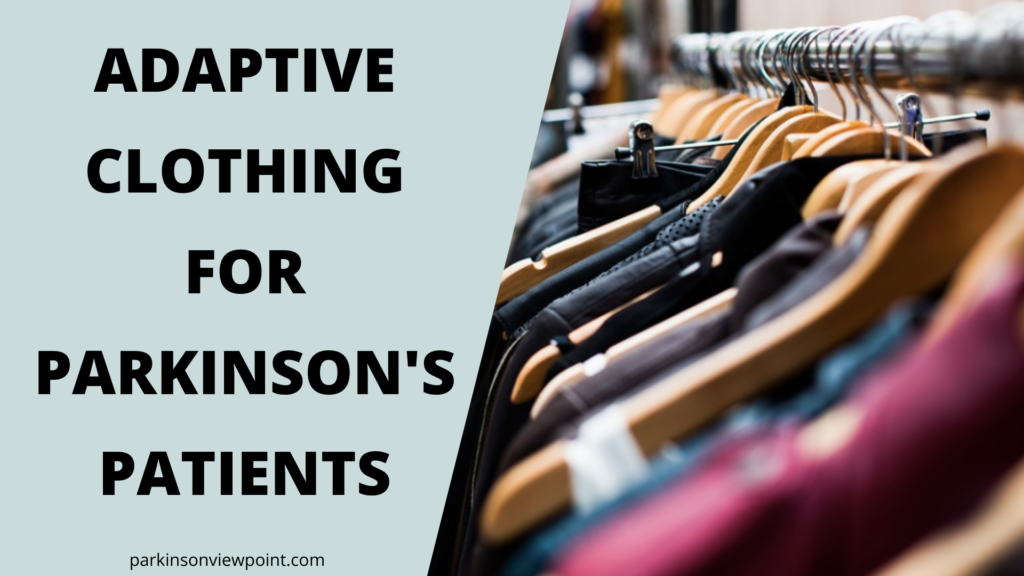 ---
Over time, Parkinson's disease makes it difficult for a patient to perform self-care tasks. Particularly, dressing becomes an increasingly frustrating and challenging task. It takes more time than normal and often required the assistance of others.
There are many companies out there that offer adaptive clothes for people with mobility problems. But most often it becomes a tricky decision to choose the proper clothes. We did some research and collected some great clothing options from well-reputed brands in adaptive clothing. These clothes may not completely solve the dressing problem, but they will make dressing a lot easier and pain-free for your loved one suffering from Parkinson's disease.
So have a look at the list and choose the clothes that you think could serve best your loved one.
Affiliate Disclosure: This page contains affiliate links, and while it may not cost you anything  extra, if you make a purchase through these links, We'll earn a small commission''.  
Adaptawear Magnetic Shirts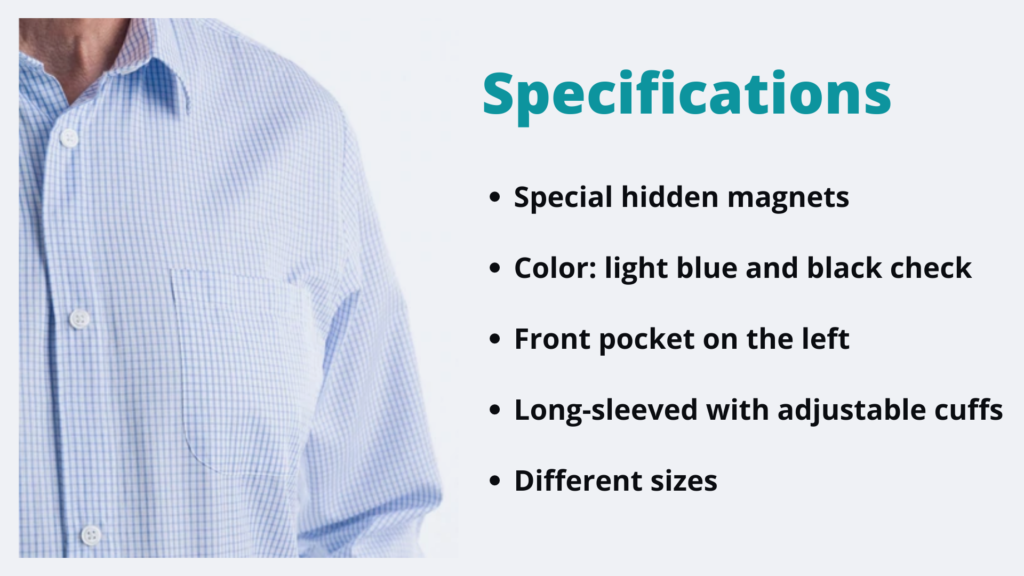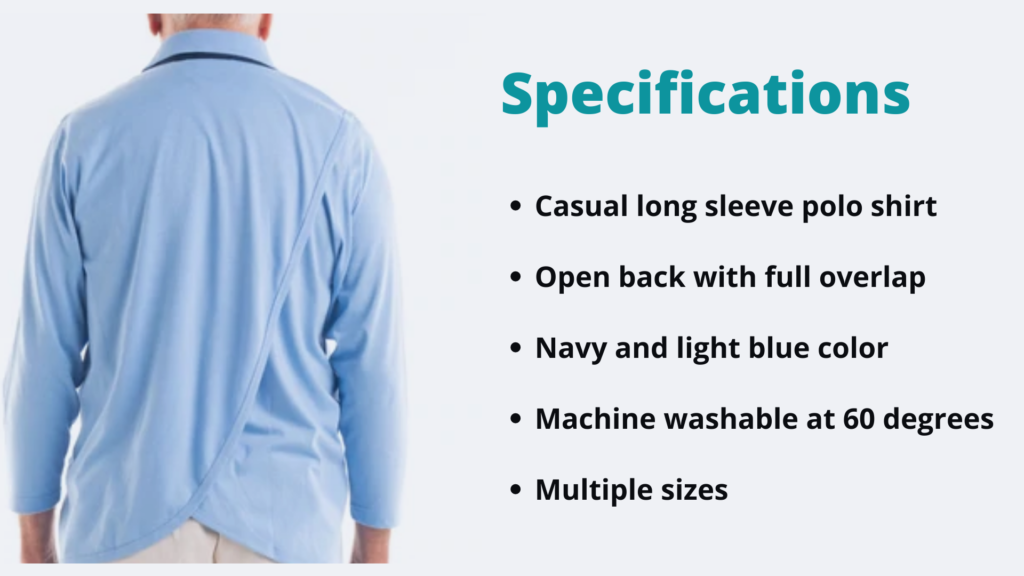 These smart-classic-looking shirts from Adaptawear could suit anyone with Parkinson's in any weather. These shirts feature special hidden magnets along with the frontal panel. This will allow your loved one to fasten the shirt effortlessly and remove the need to struggle with buttons. The False buttons along the front make these shirts look like any other.
Also, the ​​shirts come with two flaps that overlap at the back and attach discreetly at the shoulders. This back popper fastening will help prevent inappropriate undressing. The shirts are made from machine washable polycotton (60% cotton and 40% polyester) and are available in multiple sizes. 

---
Ovidis Adaptive T-shirts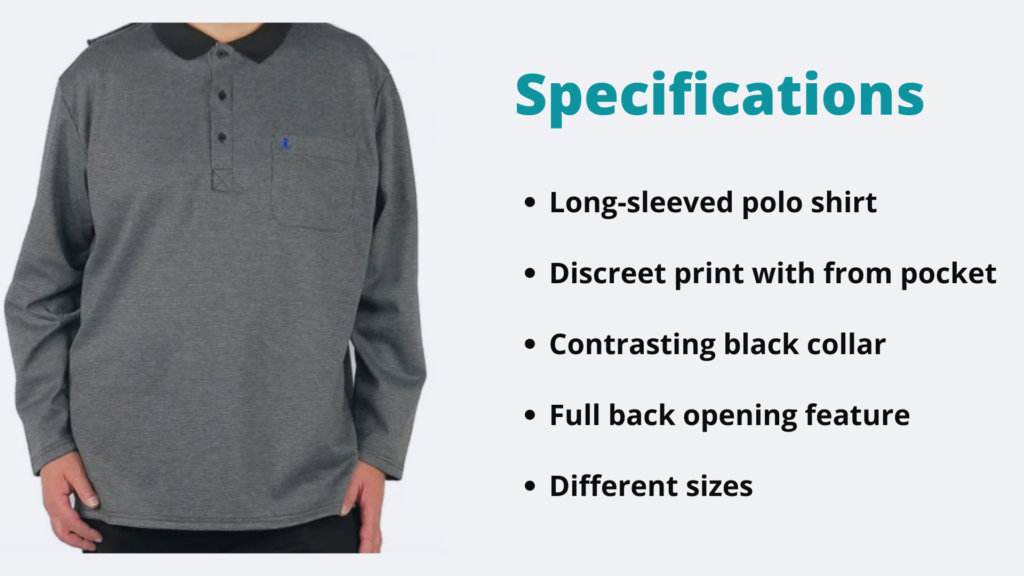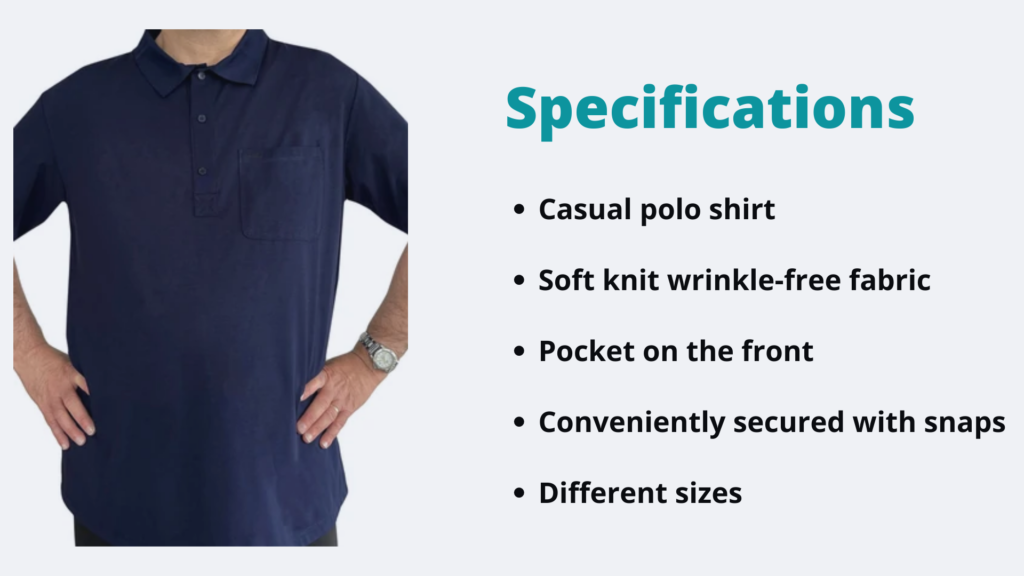 These long and short-sleeved polo shirts serve best for everyday use, especially in the summer season. The great thing about these shirts is that they feature a back opening with a snap closure. This allows the patient to dress and undress the shirt effortlessly. The shirts are made from a high-quality fabric material, so you don't have to worry about ironing them often and quality loss after multiple washes. Plus, they are available in different colors and sizes. 

---
Adaptawear Long-sleeved NightShirts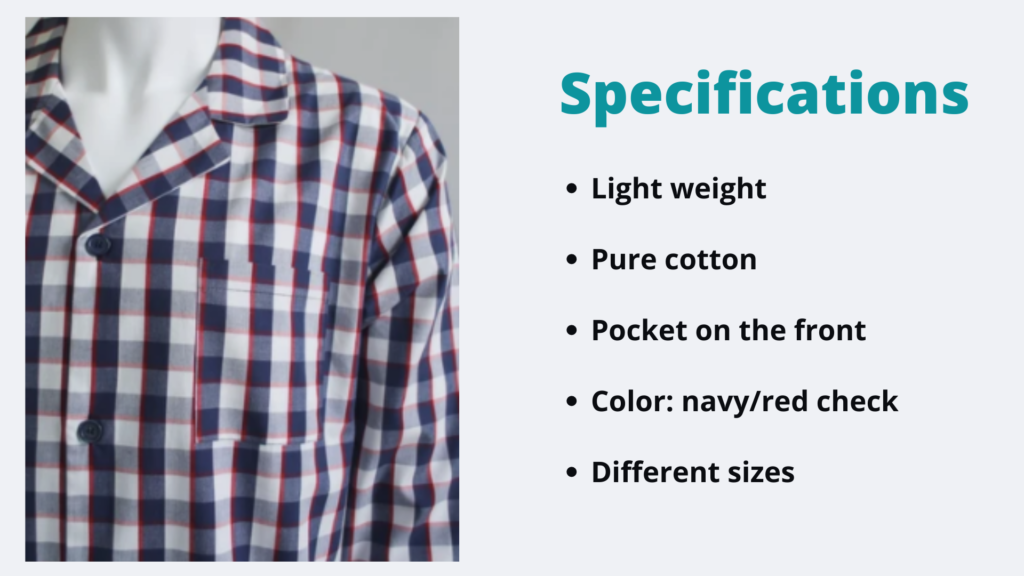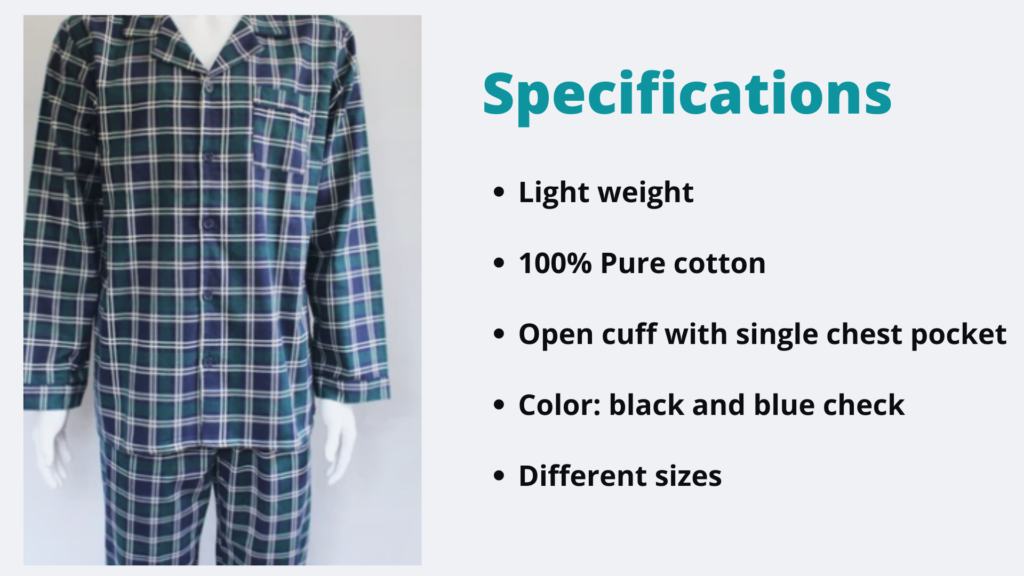 These lightweight long-sleeved nightshirts are particularly helpful for those patients who struggle to put clothing over their heads. The shirts have buttons all the way down the front, a chest pocket, and a curved hem for a flattering fit. Each shirt also comes with long trousers, together making perfect pajamas for bed. They are made from 100% pure cotton and are machine washable.

---
Elasticated Easy Fit Trousers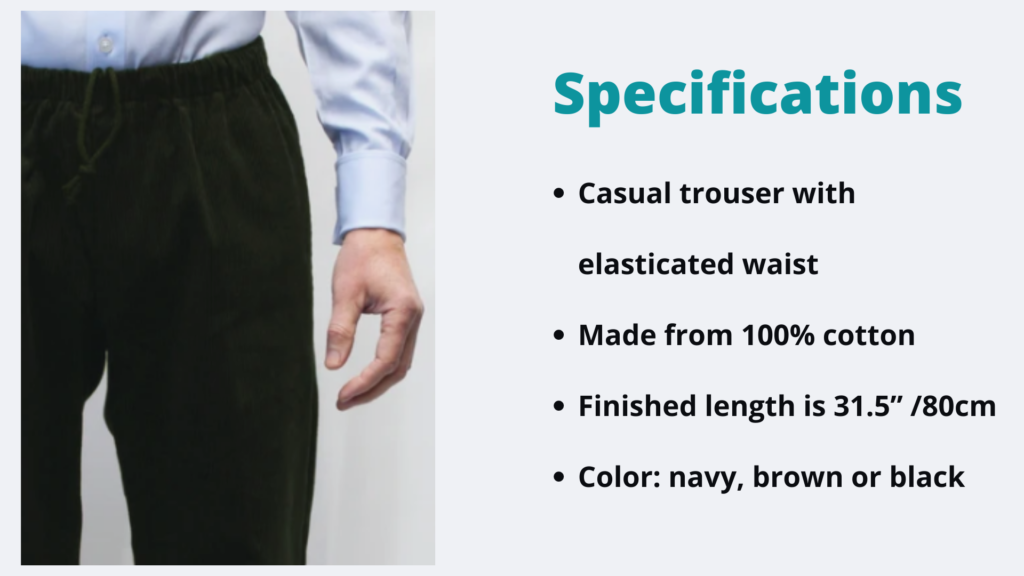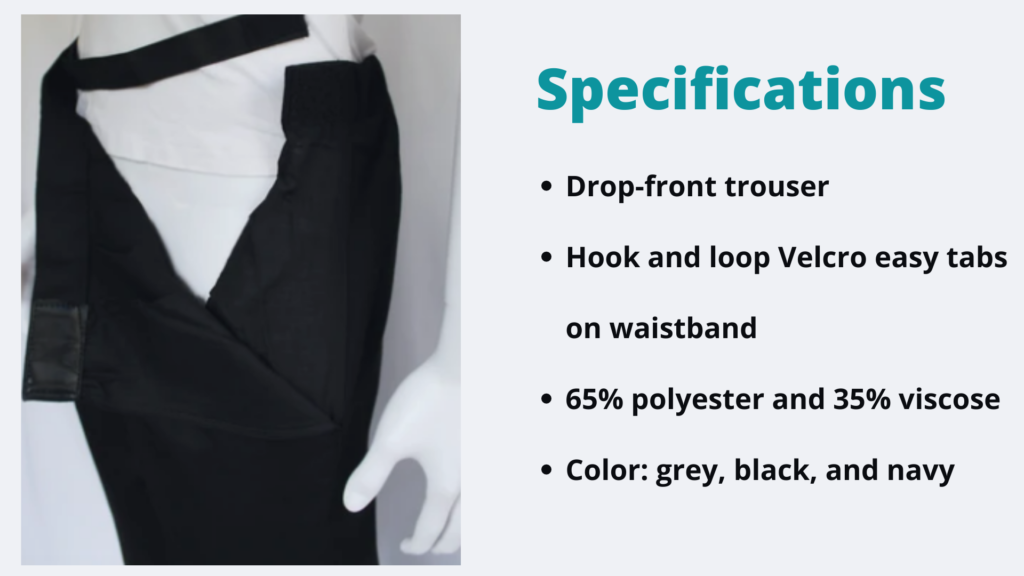 These smart and casual trousers are comfortable and great for Parkinson's patients, who like to have trousers with easy put on option. They come with an elasticated waistband with an option of hook and loop velcro easy tabs. The elastic band in the front helps to support the back of the trousers when toileting. They are either made from 100% pure cotton or from polyviscose mix fabric (65% polyester and 35% viscose). Each pair of trousers comes in attractive colors and in multiple sizes. 

---
Adaptawear Bed Coat and Jacket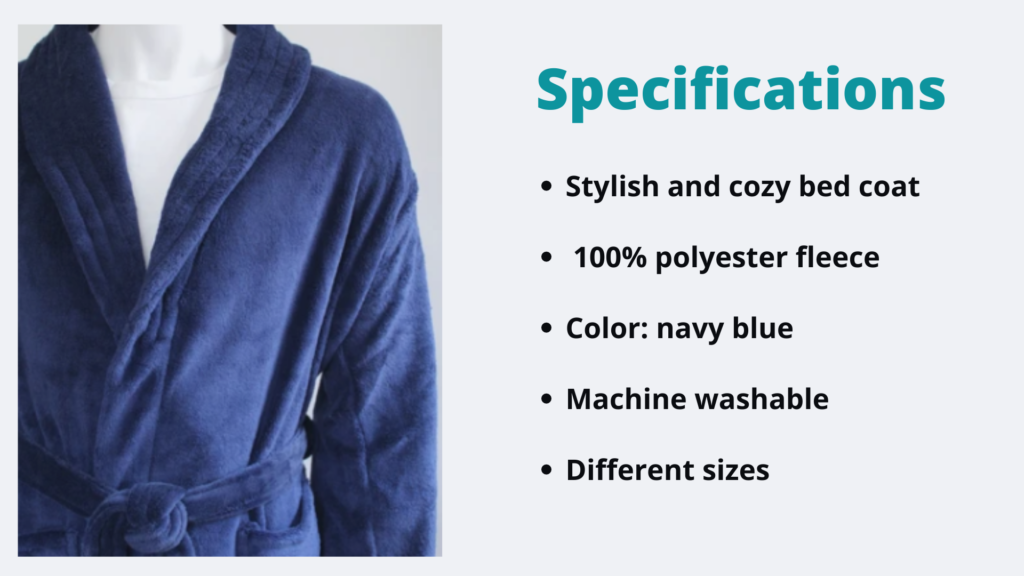 These specialized adapted coats and jackets are best to keep Parkinson's patients warm in bed. These outerwears are made from practical garments with 100% polyester fleece. They feature poppers that enable the sleeves to open wide for easier dressing, a shawl collar, tips ups cuffs, and pocket tops. They come in navy blue color and multiple sizes. Plus, they are machine washable.  

---
Related post: The 8 Best Adaptive Shirts For Elderly Men