People with hand tremors find it very difficult to perform simple tasks – whether it is drinking coffee or writing on a paper. There are more than 200 million people around the world suffering from this disturbing condition caused by essential tremor or Parkinson's disease.
There have been developed several assistive tremor products in recent years. Of these, three are those which are innovative, research-based, and actually do enable people with tremors to perform hand activities more efficiently.
Let's have a look at each of these products and learn how do they work.
1. handSteady Cup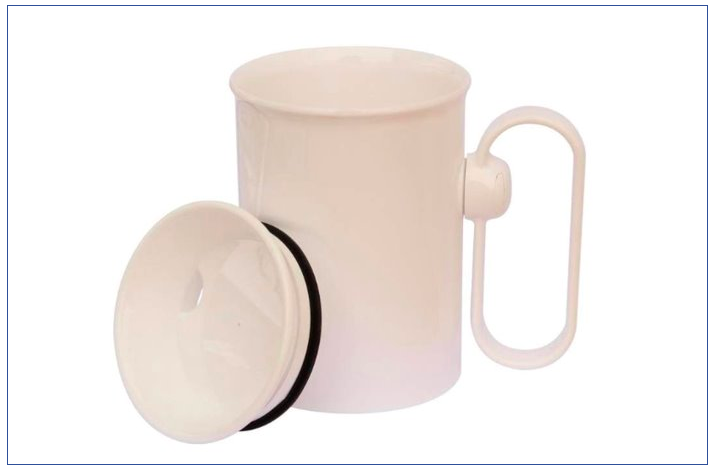 This innovative drinking aid is a great help for people with tremors. It helps them to reduce tremor effects while drinking so that they can have their tea or coffee without spilling. Although primarily designed for tremor patients, the cup can also benefit those suffering from muscle weakness, limited dexterity or who drink on the go in the car or train.
The cup is developed by Chris Peacock, the director of handSteady Ltd. His idea of creating a cup was inspired after witnessing one of his closet family members started having a hand tremor. He realized how tricky was it for his loved ones to hold a normal cup and drink coffee or water. This led him to design a cup that could allow people with tremors to drink with confidence and in complete control. After months of hard work, he finally crafted a cup with named handSteady.
The cup has a large, easy-grip handle that is rotatable (rotate 360 degrees). The rotatable feature allows the cup to be at self-level whilst in use, no matter what angle the cup is held at. The slip-lid prevents the liquid from spilling and keeps drinks hotter for a long time while a drinking hole controls the flow of liquid to the user.
Overall, this cup is very valuable for people with hand tremors. It allows a comfortable and more dignified drinking experience.
---
2. Gyenno Spoon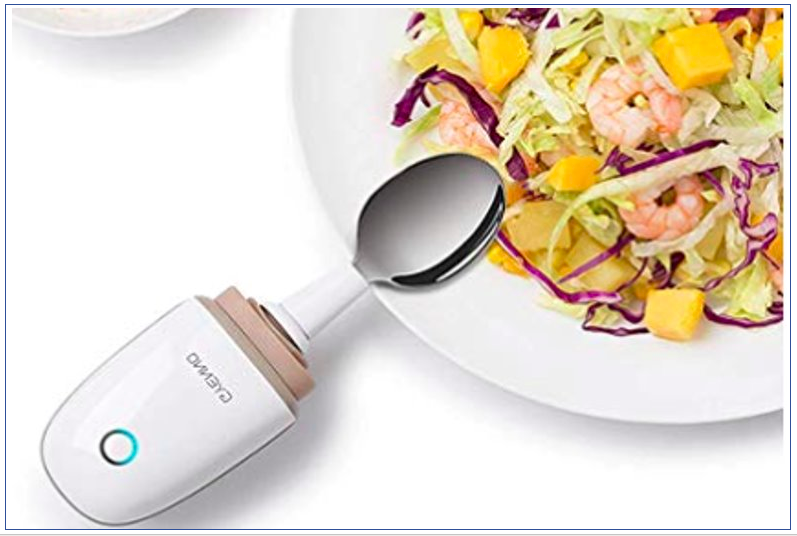 This revolutionary spoon from Gyenno does a great job when it comes to eating. It helps a person to lift the food from the plate into the mouth without spilling, thus allows to eat independently and with more confidence.
The spoon is thoughtfully designed that detect shaking in the hands and remove its effects. It has the ability to reduce the shaking up to 85%. It features an Intelligent high-speed servo control system that provides fast and accurate stabilization at 360 degrees.
The inside of the spoon carries high-performance motor components, precision transmission structure, and a high-precision sensor. These components work collectively to detect unconscious tremor and stabilize it. This allows the food to stay in the spoon's bowl during lifting.
The handle of the spoon is crafted in a way that is adapted to general hands use habit, easy to hold and to prevent from slippery. The attachment of the spoon can easily be washed in a dishwasher or with hands by using washing detergent or soap.
The spoon comes with a rechargeable and replaceable battery. Once recharged fully, the spoon can be used for at least 3 meals.
The spoon is pleasant to look and easy to use. It is small and handy and comes with a case that allows you to take it anywhere you go; whether to a restaurant or for a picnic with the family.
In conclusion, this spoon has innovative features, stunning design, and great functionality. It seems a good investment for those suffering from tremors.
---
3. Emma Wrist Watch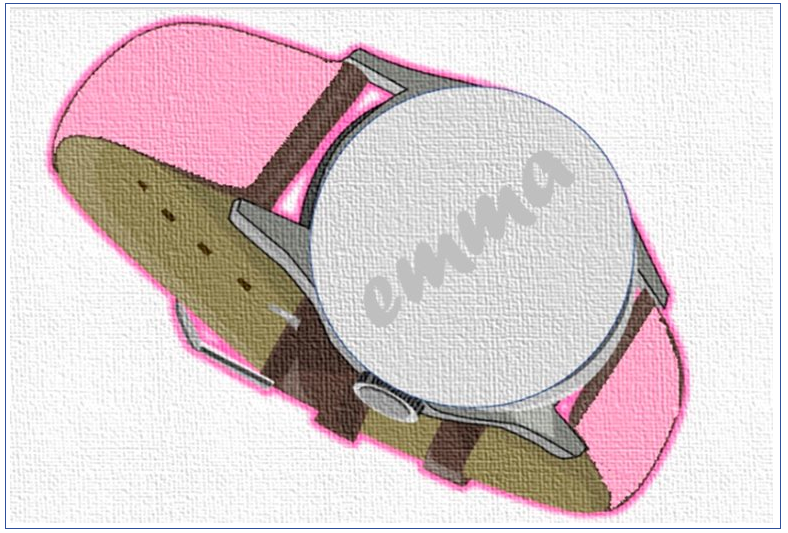 This uniquely designed wrist-worn device is primarily developed for Parkinson's patients to overcome the effects of tremors in hands.
The device is named after Emma Lawton, who was diagnosed with Parkinson's at the age of 29. She is among those 2% of patients who got the disease at such a young age. Due to continuous tremors in her hands, Emma was not able to write or draw properly. This inspired her friend Haiyan Zhang (an innovation director at Microsoft Research) to design a device that could help her to write and draw normally. Together with her team, Zhang managed to design a device in the form of a wristwatch that helped Emma to regain her writing ability.
The watch works by creating a vibration cue that distracts the brain from creating the tremor. The inside of the watch is packed with small vibrating motors. These motors produce vibration in a certain pattern which disrupts the pathway between the brain and the hand that triggers the tremor.
It makes the patient forget about the tremor, even though the tremor is there but no longer felt by the patient.
The device is in the prototype stage and its early model was unveiled at the Microsoft Build 2017 conference. Microsoft is collaborating with neuroscientists in London to test it on Parkinson's patients. The company is hoping to launch the final product in the near future.
---
Disclaimer: The information shared here should not be taken as medical advice. The opinions presented here are not intended to treat any health conditions. For your specific medical problem, consult with your health care provider.