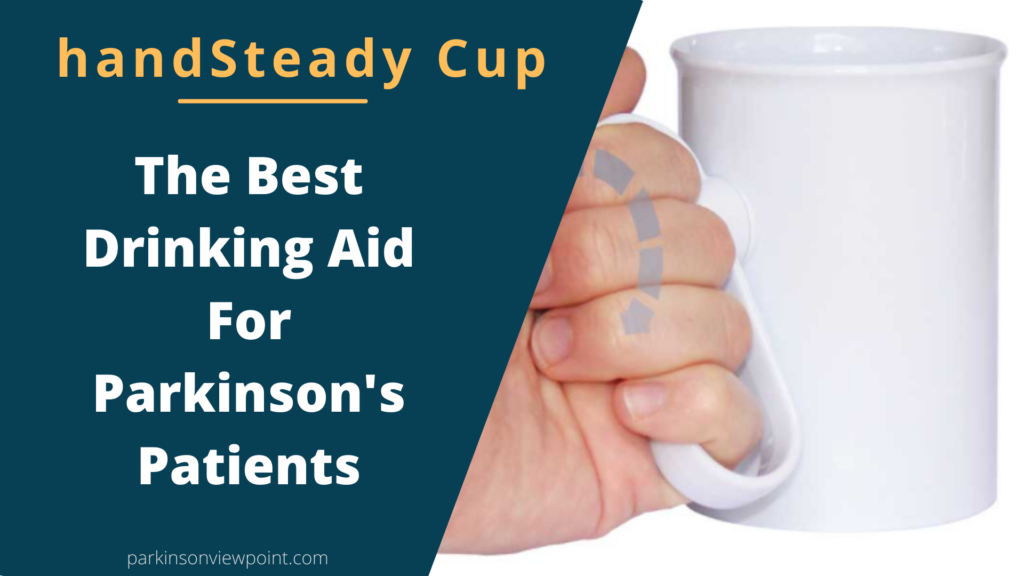 Over 80% of Parkinson's patients have tremor, during which the hands are constantly and uncontrollably shaking. This symptom of the disease often makes it difficult for patients to drink with normal cups. 
HandSteady cup seems to be a solution to the drinking problem for Parkinson's patients. This innovative drinking cup from "handSteady" was introduced in 2012, it helped thousands of patients drink easier.
---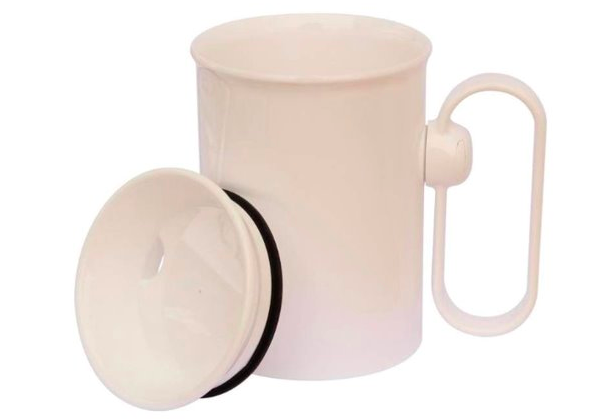 Specifications
Weight: 103 g
Height: 4.25 inches
Diameter: 2.75 inches
Volume capacity: 250 ml
Color: White
Material: Polypropylene. BPA Free
---
handSteady Animation Video
---
Who can use it?
This unique and innovative drinking aid has been designed for people with tremor due to Parkinson's disease or essential tremor. It helps them to reduce their tremor effects while drinking so that they can have their tea, coffee or water without spilling. The cup can also benefit those suffering from muscle weakness, limited dexterity, or those who drink on the go in the car or train.
How does it work?
The cup does a great job when it comes to drinking. It has a large, easy-grip handle that is rotatable (rotate 360 degrees). The rotatable feature allows the cup to be at self-level whilst in use, no matter what angle the cup is held at. The handle helps avoid drinking efforts that the user usually faces while drinking with a normal cup, like twisting the wrist, raising the elbow, or leaning the head back a spar.
The cup comes with a slip lid, which prevents the liquid from spilling and keeps drinks hotter for a longer time. Not only that, it has a drinking hole that controls the flow of liquid to the user.
The lid can easily be inserted by simply pushing onto the cup in the desired position and can be removed by pushing up.
Other features
Dishwasher safe
Microwave proof
Doesn't require special storage conditions
Light-weighted, handy, and travel friendly
Break proof
Pros
Rotatable handle (rotates 360 degrees)
Easy to insert and remove hidden handle
Feels light when lifted
Microwave and dishwasher safe
Ergonomic grip
Elegant design
Cons
No insulation
Plastic material
---
Conclusion
Although the handSteady cup doesn't cure tremor, it could be a very useful drinking aid for people with Parkinson's disease. The cup allows a comfortable and more dignified drinking experience. Click here to check the price.
---