Updated on: October 23, 2022
---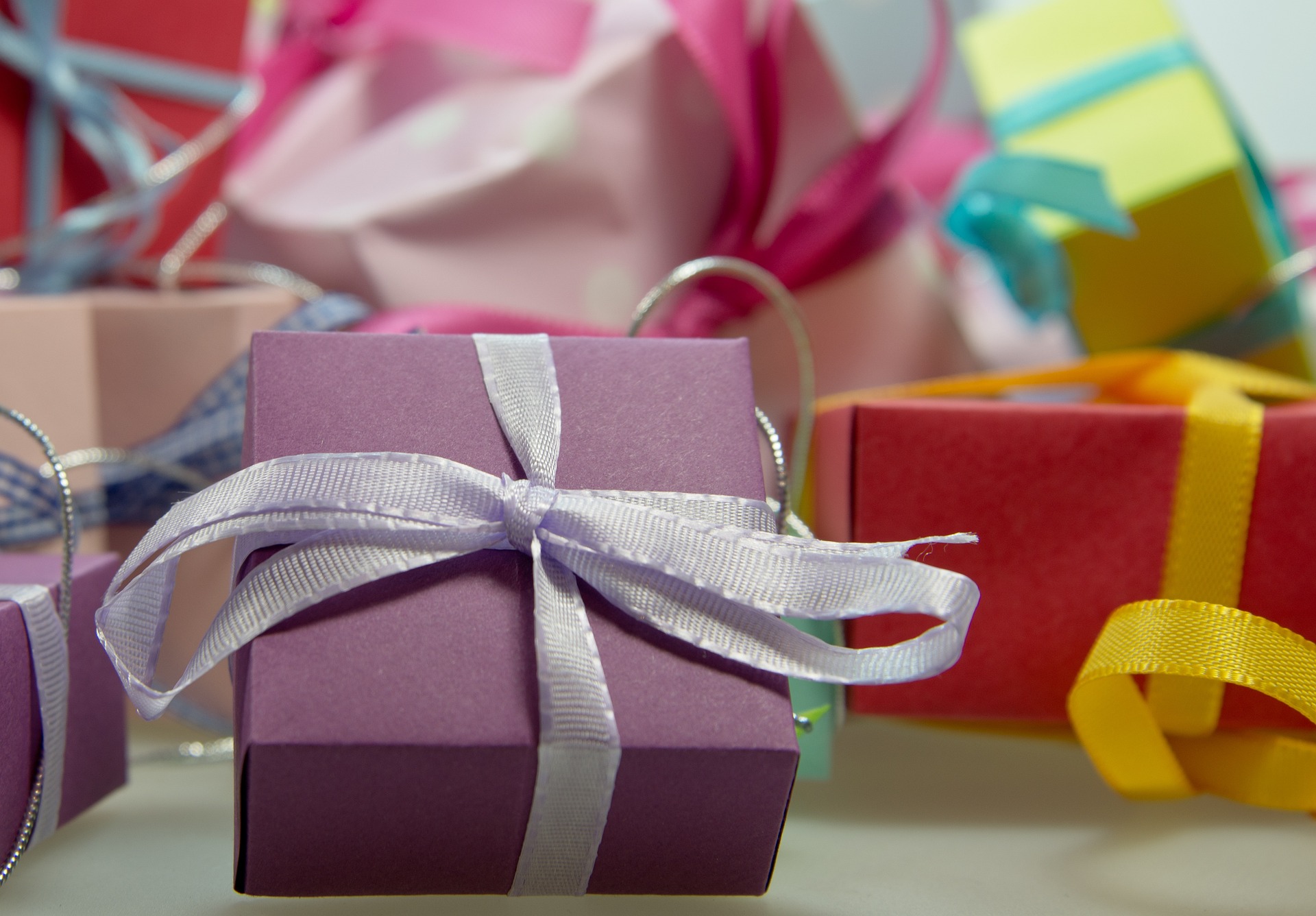 Christmas is around the corner and you might be wondering about a gift for your loved one with Parkinson's disease. We recommend buying something that makes the life of your loved one easier, more comfortable, and more enjoyable. Most often, it's tricky to find the one. But don't worry, we've got you covered.
Here, we have compiled a list of the 10 best Christmas gifts for Parkinson's patients. So have a look and choose the one that you think could be a perfect gift for your loved one this festive season.
1. Eating aid – Adaptive weighted utensils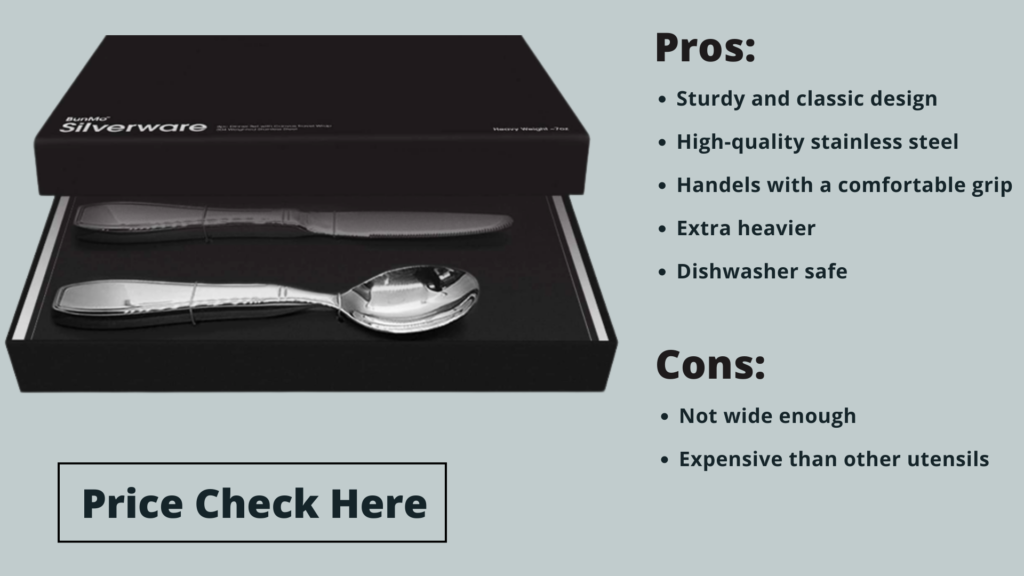 Parkinson's tremor make it hard for a patient to eat food with regular utensils. To avoid any discomfort, they are recommended to use weighted utensils. There are plenty of different weighted utensil sets available on the market. But most often it becomes tricky to choose the best one.
We recommend BurnMo utensils set. This inexpensive and high-quality utensils set could be a nice gift for your loved ones suffering from Parkinson's disease. The set includes a standard fork, a table knife, and a pair of spoons; which are wider and easier to manage than regular utensils.
Unlike other light utensils that break after a few uses, this 4-piece premium utensil set is crafted with high-quality stainless steel that lasts longer, so you don't have to worry about replacing it with other sets. Also, these utensils are easily cleanable, just throw them into the dishwasher and they will come out clean as crystal.
Related post: https: Best weighted utensils for hand tremor
---
2. Drinking aid – HandSteady Drinking Cup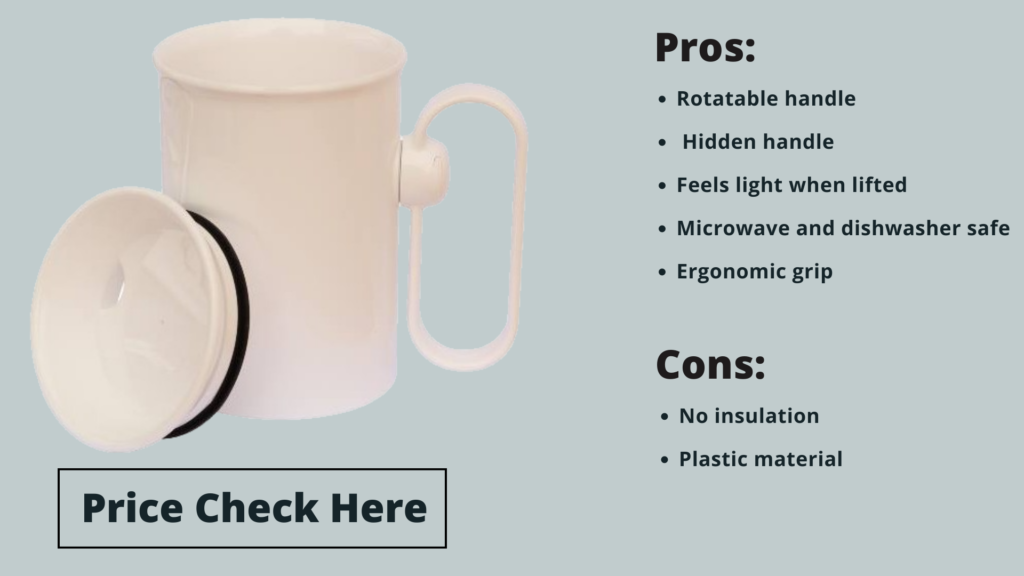 Parkinson's patient often finds it difficult to drink with a standard cup. So why not buy this Christmas a nice-looking adaptive cup that makes drinking a lot easier for your loved one with Parkinson's. 
We suggest buying a handSteady drinking aid. This innovative drinking aid comes with some unique features that allow drinking tea, coffee, or water without spilling.  
It has a large and easy-grip handle that is rotatable (rotate 360 degrees). The rotatable feature allows the cup to be at self-level while in use, regardless of the cup's angle. The handle helps to avoid drinking efforts which are usually faced by the user while drinking with a normal cup, like twisting the wrist, raising the elbow, or leaning the head back a spar.
The cup comes with a slip lid, which prevents the liquid from spilling and keeps drinks hotter for a longer time. Not only that, it has a drinking hole that controls the flow of liquid to the user. Furthermore, this cup is dishwasher safe, microwave proof, light-weighted, and very handy.
Related post: A review on handSteady cup – An annovative drinking cup for Parkinson's patients
---
3. Writing aid – The pencil Grip Weighted Pen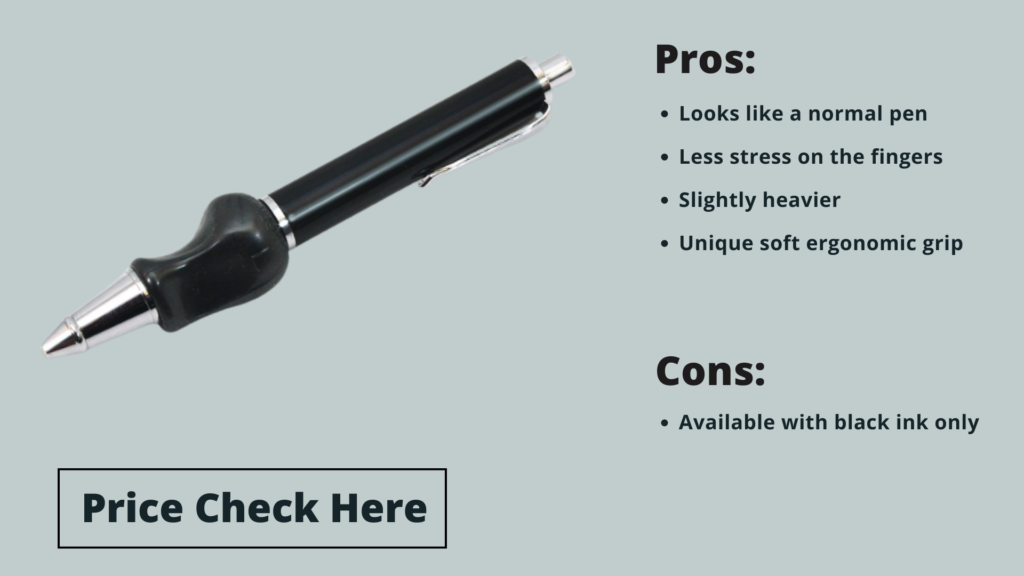 If you don't want to spend much but still wish to give a decent gift to your loved one, consider this heavy weighted pencil grip pen. 
This pen is developed by doctors for those who have weak hand strength. But it could also suit those with tremor due to Parkinson's disease. It is designed to protect your hand from the effects of tremor. It does so by supporting tension from large muscles in the arm and easing the stress on the fingers and other smaller muscles in the hand.
A feature that makes it stand apart from other pens is that it has a unique soft ergonomic grip, which is called the Pencil Grip. The Pencil Grip allows to position fingers in the proper positioning for gripping. This helps the hand to avoid using extra force downward and keep it relaxed as it writes.
Related post: Best weighted pens for Parkinson's patients
---
4. Dressing aid – Adaptive Shirt with Magnetic buttons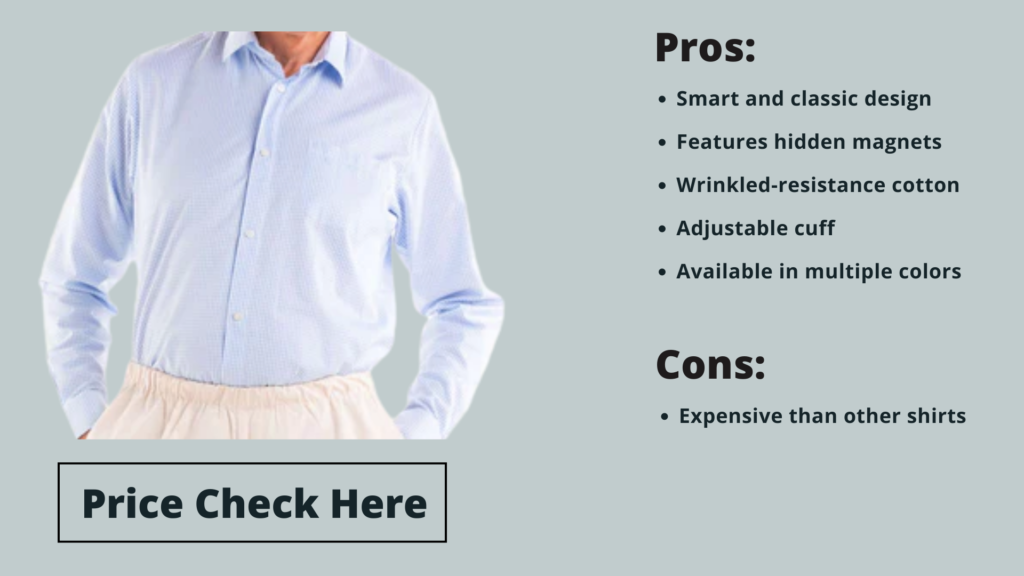 Dressing becomes an increasingly frustrating and challenging task for Parkinson's patients. It takes more time than normal and often required the assistance of others. So why not buy an elegant adaptive shirt and give it as a Christmas gift to your loved one.
A shirt with magnetic buttons from Adaptware could be better than any other shirt. This high-quality magnetic closure shirt offers hidden magnets along the front panel to offer the best convenient easy access dressing ever. The shirt is of high quality, made up of breathable and wrinkled-resistance cotton. The back has an inverted pleat for seated comfort and room to move. It comes with a front left-hand side pocket and a long-sleeved with adjustable cuffs. The shirt is machine washable without losing the quality of the cotton.
Related post: Adaptive clothing for Parkinson's patients
---
5. Walking aid – U Step II Walking Stabilizer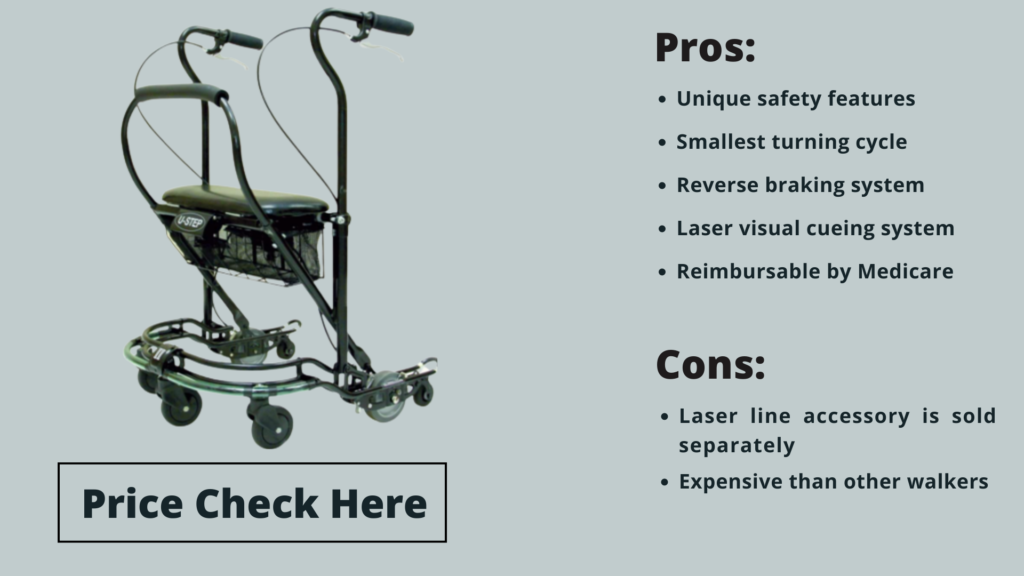 If your loved one has walking difficulty and this Christmas you would want to buy the type of gift that gives more freedom in terms of walking, think about buying a walker. 
When it comes to walkers, we always recommend our viewers to buy the U-step II walking stabilizer. This high-quality walker is sturdy, yet light-weighted that is best for indoor and outdoor use. It enables your natural walking pattern and maintains a good posture. Its unique U-shaped frame design reduces the chance of falling or personal injury and allows your loved one to walk more confidently.
A unique feature that makes this walker stand apart from other walkers is that it projects a bright red laser on your path. This feature is especially important for Parkinson's patients as they usually freeze up and can't walk. The laser sends the message from the brain to the legs to move; thus restoring their normal walk.
In short, It is by far the best walker designed for Parkinson's patients. For more detail about this walker, check out our latest review post on this walker by clicking here.
Related post: The 7 Best walkers for Parkinson's patients
---
6. Footwear aid – Kizik Casual Shoes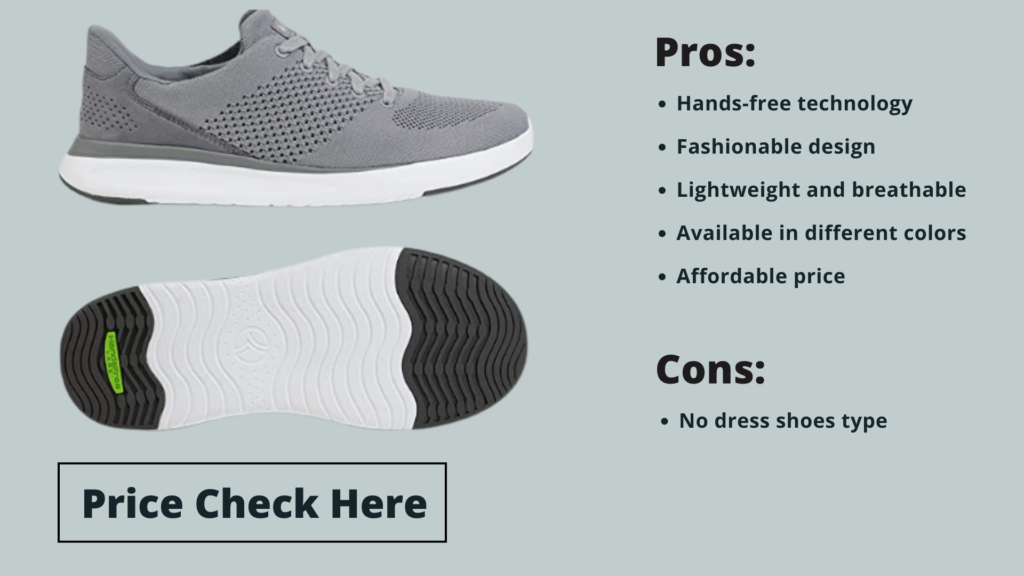 If your elderly ones love new footwear, then buying nice casual shoes as a Christmas gift could be the right choice. 
Although there are no specific shoes available for Parkinson's patients, there are some adaptive shoes out there on the market that can help to reduce pain and increase the patient's ability to get out and walk independently.
We recommend having shoes that come with an anti-slip sole that prevents falls and helps your loved ones walk with more confidence. Here is an example of casual shoes from Kizik available on Amazon. These shoes are very comfortable, flexible, and can easily fit feet. The shoes are light and easy to put on and are perfect for outdoor use; long time standing, walking, and suitable for any daily occasion.
Related post: Recommended for Parkinson's patients
---
7. Seating aid – Titan royaö EZ Assistive Moving Chair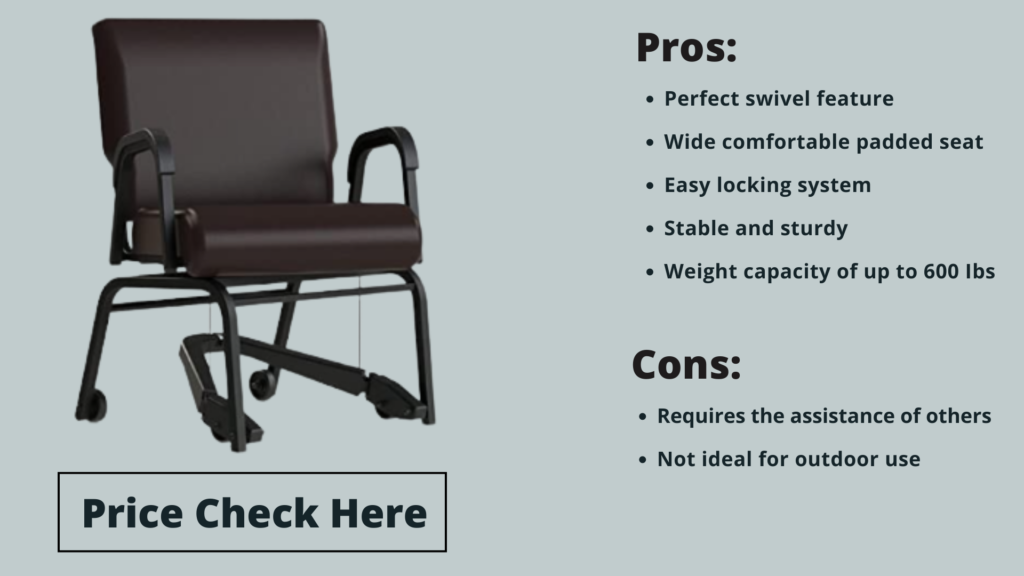 If you are thinking of buying a comfortable chair for your loved one with Parkinson's disease, consider buying a Titan royaö EZ assistive moving chair. 
This mobility chair not only serves as a soft chair for the best seating position but also provides a comfortable short-distance drive. The chair moves and locks easily, and seems to be very safe in every aspect. It is equipped with 4-locking casters that can easily be activated with a push of a foot. 
The overall frame of the chair is very sturdy, stable, secure, comfortable, and easily cleanable. It's crafted in a way that supports a weight of up to 600lb, making it also ideal for a large person. The chair features high-quality wheels that allow the chair to roll easily on any standard floor, even on wooden and carpeted floors without causing any damage to the floor.
Related post: The 8 best chairs for Parkinson's paitents
---
8. Sleeping aid – Waowoo Weighted Blanket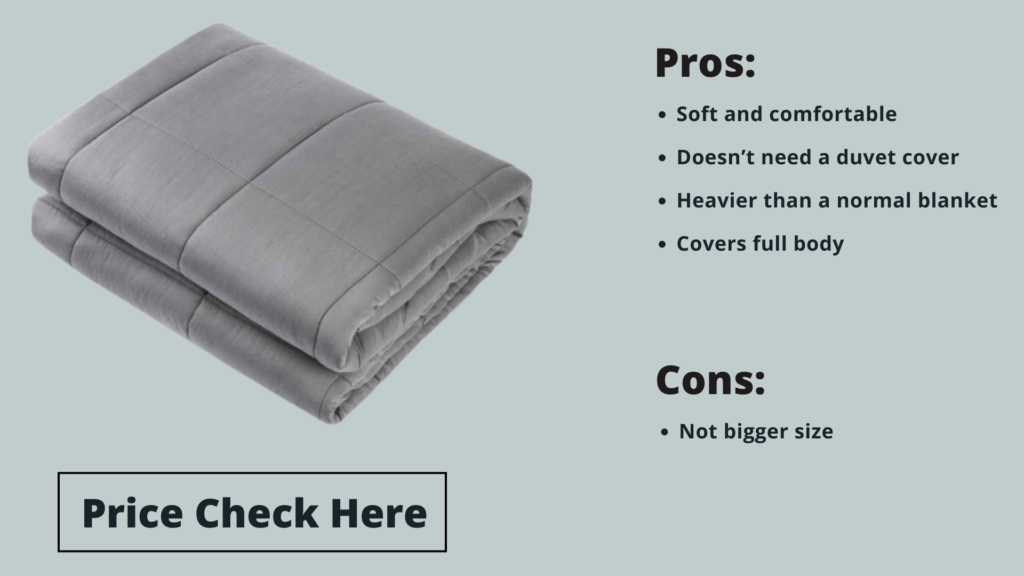 For the majority of PD patients, disrupted sleep during the night is a big problem. Although this problem can be effectively treated with medication, proper bedding material may relieve the pain linked to this disease and so can improve the sleeping behavior of patients to some extent.
We recommend buying a weighted blanket. The advantage of using a weighted blanket is that it comes with a deep pressure stimulation feature that not only reduces anxiety but also helps to partially alleviate problems with sensory processing. This, in turn, causes a patient to fall asleep faster. The waowoo weighted blanket is durable, portable, and easy to maintain. It is a soft and comfortable blanket and has pockets that are smaller to ensure the glass beads are evenly distributed in each pocket. The fabric material helps the skin to breathe easily. It can easily be cleaned gently in cold water.
Related post: Why can't Parkinson's patients sleep during the night – How to deal with it?
---
9. Fitness aid – Delay the Disease Guidebook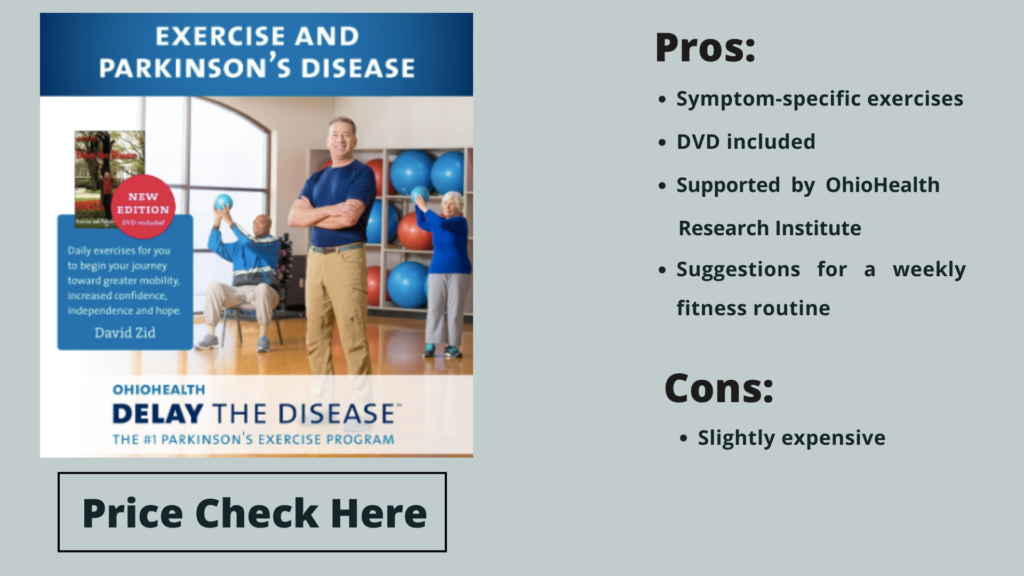 Exercise is one of the most effective ways of dealing with Parkinson's symptoms. Researchers think that exercise is like a medicine for Parkinson's patients.  So, it would be better to buy a complete training guide that allows your loved one with Parkinson's to get familiar with different exercises used in Parkinson's disease.  
We recommend buying the Delay the Disease guidebook, which is part of OhioHealth s renowned neuroscience program since 2013. This evidence-based Parkinson's wellness program has compiled different training exercises that are very useful for people with Parkinson's disease. Performing these exercises will help to improve walking, balance, flexibility, strength, multitasking, fine motor, handwriting, facial expression, and voice volume. The book comes with a DVD guide that makes it easier for the patient ​​to perform Parkinson's-specific exercises at home. 
Related post: Exercise – Is it useful for Parkinson's patients
---
10. Cleaning aid – ILIFE Pro Robot Vacuum Cleaner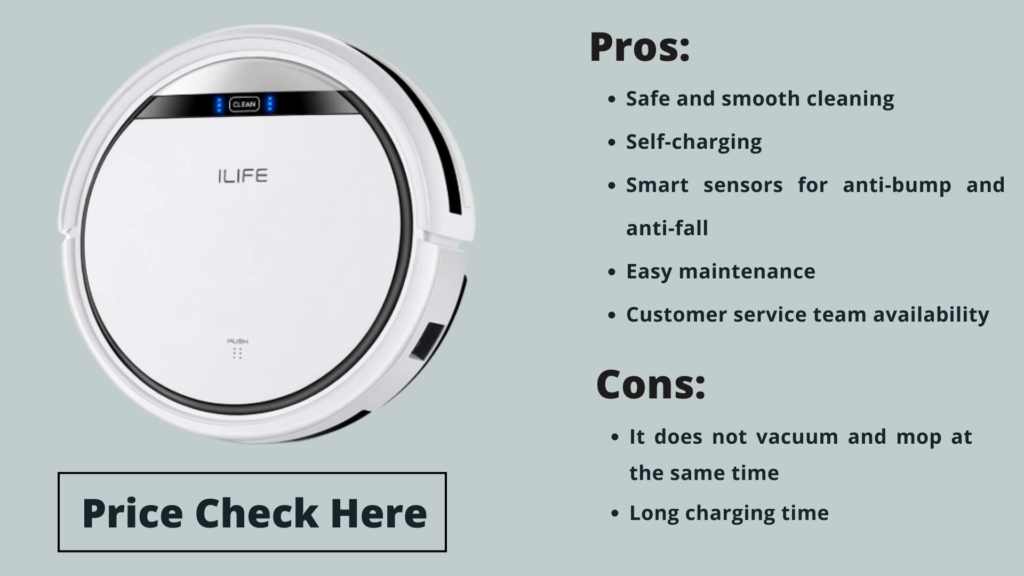 Parkinson's patients also have difficulty cleaning their house. Hiring a cleaning assistant could be a better choice, but sometimes it's tricky to hire someone and also costly. In that case, a robot cleaner could be a great alternative. 
There are quite many robot cleaners available on the market, we think ILIFE pro robot vacuum cleaner could be a good choice for your loved one with Parkinson's. This robot comes with a tangle-free pet hair care technology, which allows the robot to easily pick up hairs, dirt, and debris on hard floors. It is easily operatable with remote control. Plus it features self-charging and a programmable schedule. 
---
''Affiliate Disclosure: This page contains affiliate links, and while it may not cost you anything  extra, if you make a purchase through these links, We'll earn a small commission''.