Struggling to find the ideal Christmas gift for your loved one with Parkinson's? Look no further; we've got you covered with a list of truly wonderful ideas.
---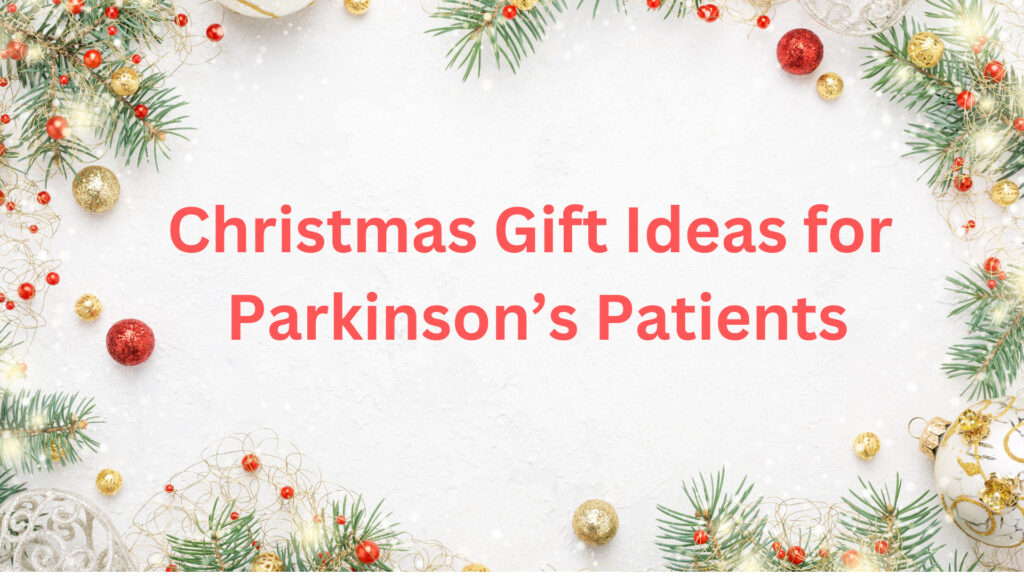 With the holiday season just around the corner, you might be thinking about finding the perfect gift for your loved one who has Parkinson's disease. We know that choosing the right gift can be a bit tricky, but don't worry, we're here to help.
In this guide, we've put together a list of the 10 best Christmas gift ideas for Parkinson's patients. Take a moment to explore these thoughtful options and find the ideal present to make your loved one's festive season even more special.
''Affiliate Disclosure: This page contains affiliate links, and while it may not cost you anything  extra, if you make a purchase through these links, We'll earn a small commission''.   
1. Drinking Cup – Drinking aid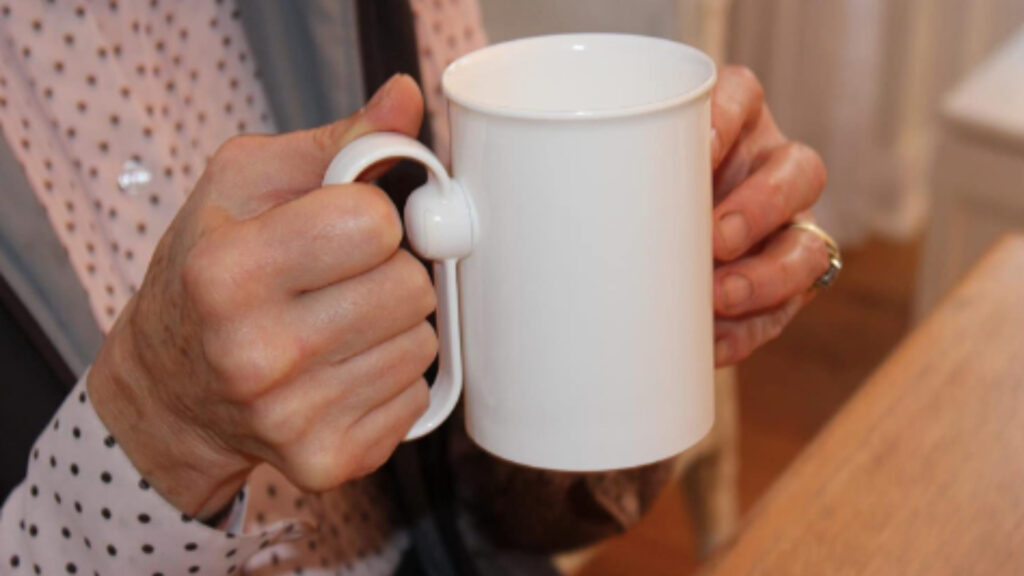 Many Parkinson's patients encounter difficulties when using standard cups, which can make drinking a challenging task. This Christmas, consider gifting your loved one an adaptive cup that not only looks nice but also significantly improves their drinking experience.
While there are several cups on the market, we recommend the HandSteady Cup, specially designed to cater to individuals with tremors, one of the most common symptoms of Parkinson's disease. This cup has garnered recognition and appreciation within the Parkinson's community for its remarkable features, including:
Rotatable handle: The 360-degree rotating handle ensures the cup remains self-level during use, making it easier to handle.
Secure lid: The slip-proof lid prevents spills and helps maintain the temperature of the beverage.
Controlled drinking hole: The cup's design allows for better control of liquid flow, reducing the risk of spills
Practicality: It's dishwasher-safe, microwave-proof, lightweight, and incredibly convenient for daily use.
This thoughtful gift will not only make your loved one's daily routine more manageable but also show your care and consideration during the holiday season.
Related post: A review on handSteady cup – An annovative drinking cup for Parkinson's patients
2. Adaptive Weighted Utensils – Eating aid
Parkinson's tremors can often make it challenging for patients to eat with regular utensils. To make mealtime more comfortable for your loved one, consider gifting them a set of weighted utensils this Christmas.
The market offers a variety of weighted utensil sets to choose from. When making your selection, keep these key factors in mind:
Durability: Opt for utensils crafted from high-quality stainless steel for longevity.
Adequate Weight: Ensure that the utensils are sufficiently weighted to provide stability.
Easy to Clean: Choose utensils that are easy to clean and maintain.
By taking these factors into consideration, you can select the perfect set of weighted utensils to enhance your loved one's dining experience.
Recommendation: Check here for more.
3. Weighted Pen – Writing aid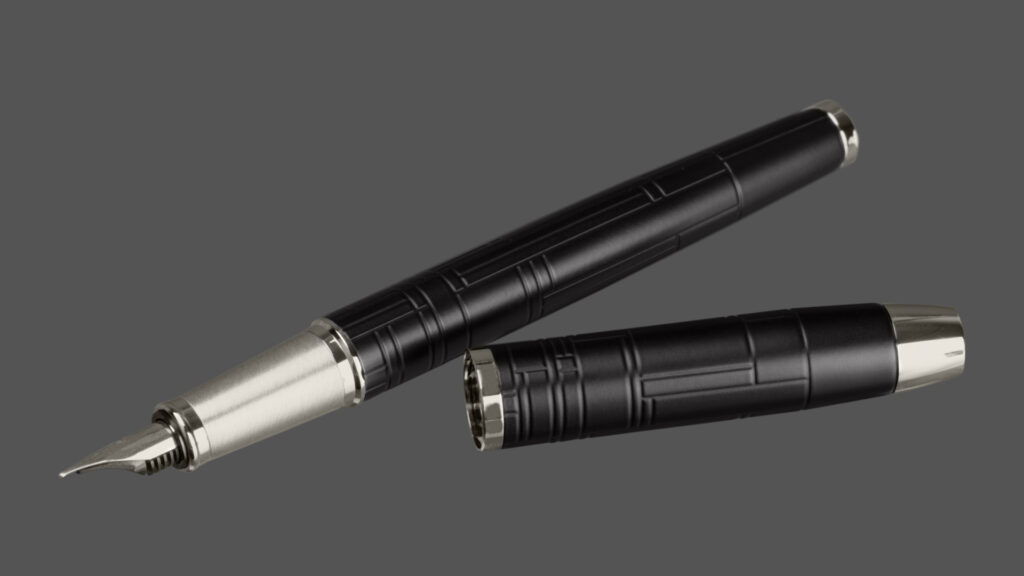 If you're looking for an affordable yet thoughtful gift for your loved one, check out this sturdy pencil grip pen.
This pen was created by doctors with people who have weak hand strength in mind. It's particularly helpful for those dealing with tremors, like in Parkinson's disease. The pen is cleverly designed to minimize the impact of tremors on your hand. It achieves this by distributing tension across the larger arm muscles, reducing strain on the fingers and smaller hand muscles.
What sets this pen apart is its special soft ergonomic grip, known as the Pencil Grip. This nifty feature helps position your fingers correctly for a comfortable grip, so you won't need to exert unnecessary downward force while writing. It keeps your hand relaxed as you jot things down.
4. Exercise Guidebook – Fitness aid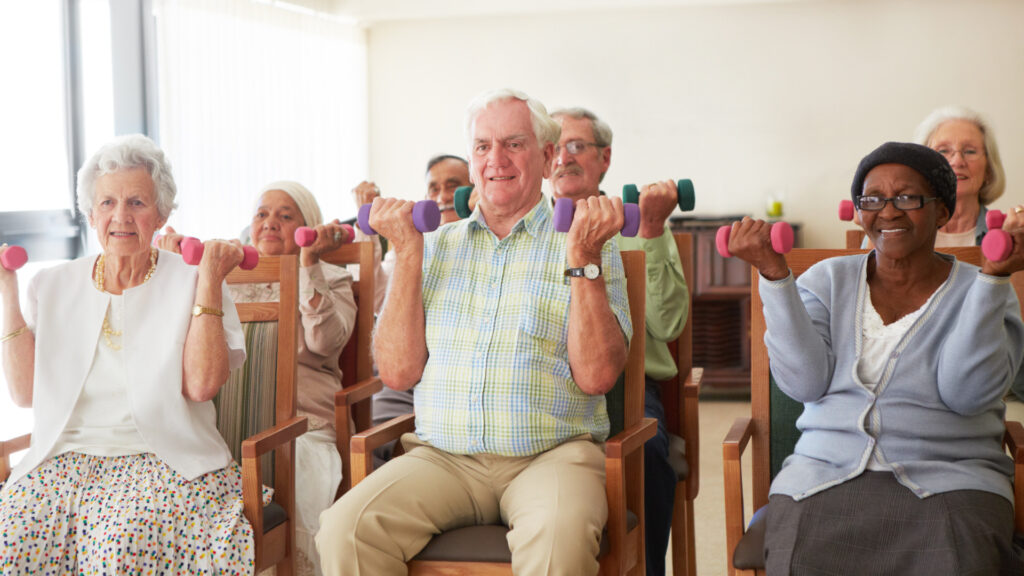 Exercise is one of the most effective ways of dealing with Parkinson's symptoms. Researchers think that exercise is like a medicine for Parkinson's patients.  So, it would be better to buy a complete training guide that allows your loved one with Parkinson's to get familiar with different exercises used in Parkinson's disease.  
We recommend buying the Delay the Disease guidebook, which is part of OhioHealth's renowned neuroscience program since 2013. This evidence-based Parkinson's wellness program has compiled different training exercises that are very useful for people with Parkinson's disease. Performing these exercises will help to improve walking, balance, flexibility, strength, multitasking, fine motor, handwriting, facial expression, and voice volume. The book comes with a DVD guide that makes it easier for the patient ​​to perform Parkinson's-specific exercises at home. 
The book is available on Amazon. Click here for more details.
5. Adaptive Shirt– Dressing aid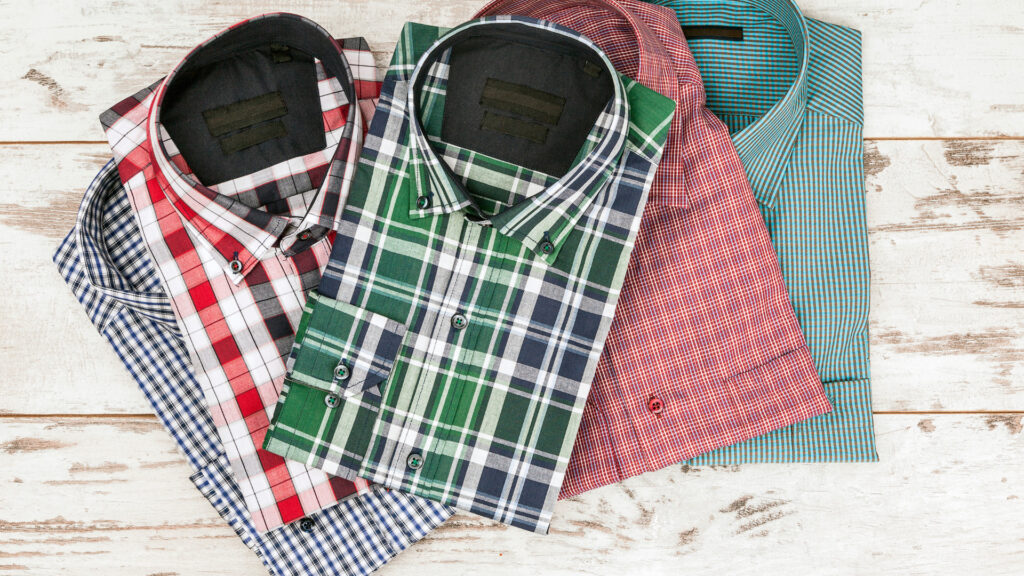 Getting dressed can become quite a frustrating challenge for people dealing with Parkinson's. It often takes longer than usual and sometimes, they need a helping hand. So, why not consider gifting your loved one an elegant adaptive shirt this Christmas?
When you're out shopping for the perfect shirt, keep an eye out for these features:
Look for shirts with magnetic buttons; they make fastening a breeze.
Opt for breathable and wrinkle-resistant cotton fabric for comfort.
Choose shirts with sleeves that have adjustable cuffs for added convenience.
We recommend checking out the Adaptware brand, but you can explore other options on Amazon if you prefer. It's a thoughtful gift that can make a big difference in their daily routine.
For more detail, click here.
6. Casual Shoes – Footwear aid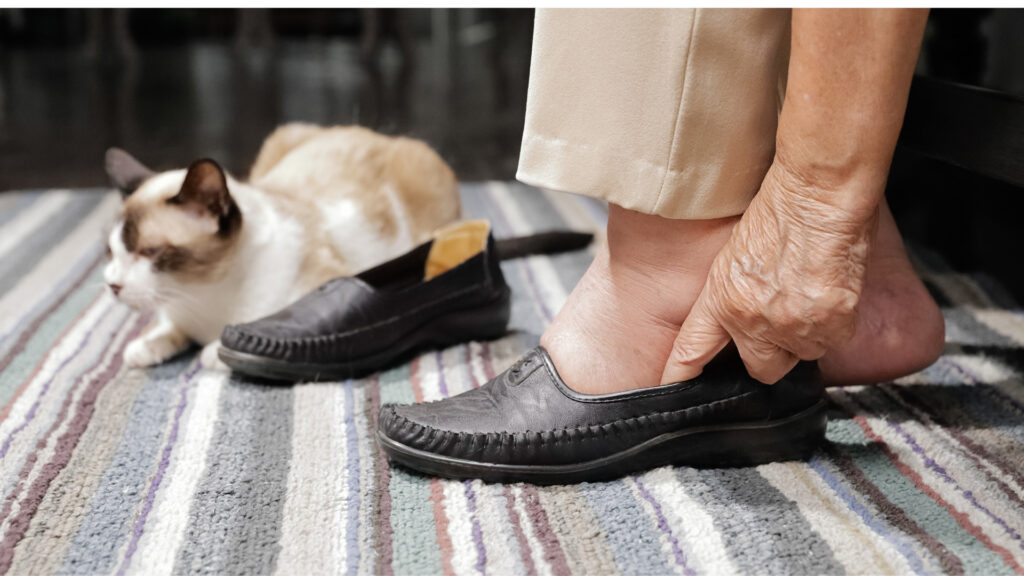 If your elderly loved ones enjoy getting new shoes, considering stylish casual shoes as a Christmas gift could be an excellent choice.
While there aren't specific shoes designed exclusively for Parkinson's patients, the market offers adaptive shoe options that can help alleviate discomfort and enhance a patient's ability to walk more independently.
We recommend opting for shoes equipped with anti-slip soles, as they can prevent falls and boost your loved ones' confidence while walking.
For instance, you can explore casual shoes like those from Kizik available on Amazon. These shoes are exceptionally comfortable, flexible, and provide a snug fit. They are lightweight, easy to put on, making them suitable for outdoor activities, prolonged standing, walking, and various daily occasions.
Related post: Recommended Shoes for Parkinson's patients
7. Weighted Blanket – Sleeping aid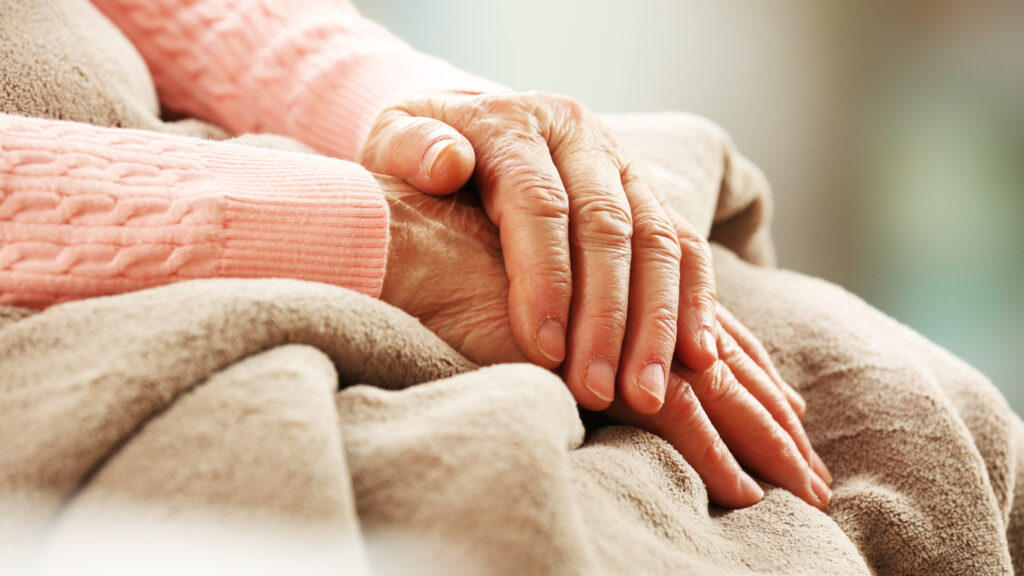 For the majority of Parkinson's patients, disrupted sleep during the night poses a significant problem. While medication can effectively address this issue, the choice of appropriate bedding materials can also play a role in alleviating the discomfort associated with the disease, ultimately enhancing the sleep quality of patients to some extent.
So, why not consider gifting a blanket to your loved one?
We recommend exploring the option of a weighted blanket. The key advantage of a weighted blanket lies in its deep pressure stimulation feature, which not only reduces anxiety but also partially alleviates sensory processing issues. As a result, this can facilitate a faster onset of sleep for patients.
Here are several available options of weighted blankets from which you can choose.
8. Walking Stabilizer–Walking aid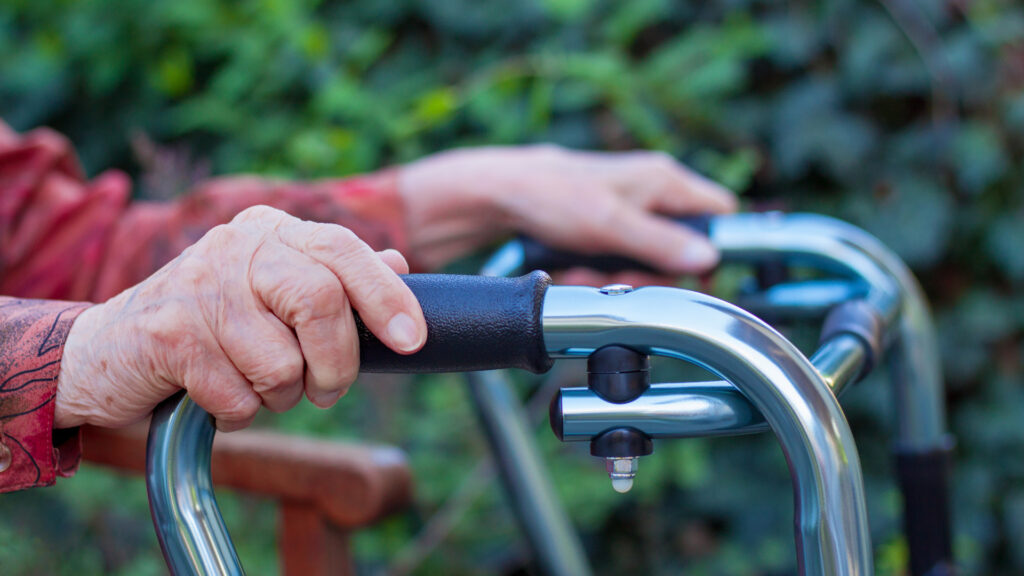 If you have a loved one facing difficulty with walking and you're looking for a Christmas gift that can offer them greater freedom in their mobility, consider purchasing a walker.
When selecting a walker, take into account the following features:
Sturdy and lightweight construction
Reverse braking system
Comfortable padded seat
Adjustable speed settings
Best for indoor and outdoor use
We recommend U Step II Walking Stabilizer. What makes this walker special is its distinct feature: a bright red laser projected onto the path. This feature is especially valuable for Parkinson's patients who may encounter freezing episodes that hinder their walking. The laser acts as a visual guide, helping transmit signals from the brain to the legs and assisting in regaining a more natural walking rhythm.
Related post: The 7 Best walkers for Parkinson's patients
9. A comfortable chair – Seating aid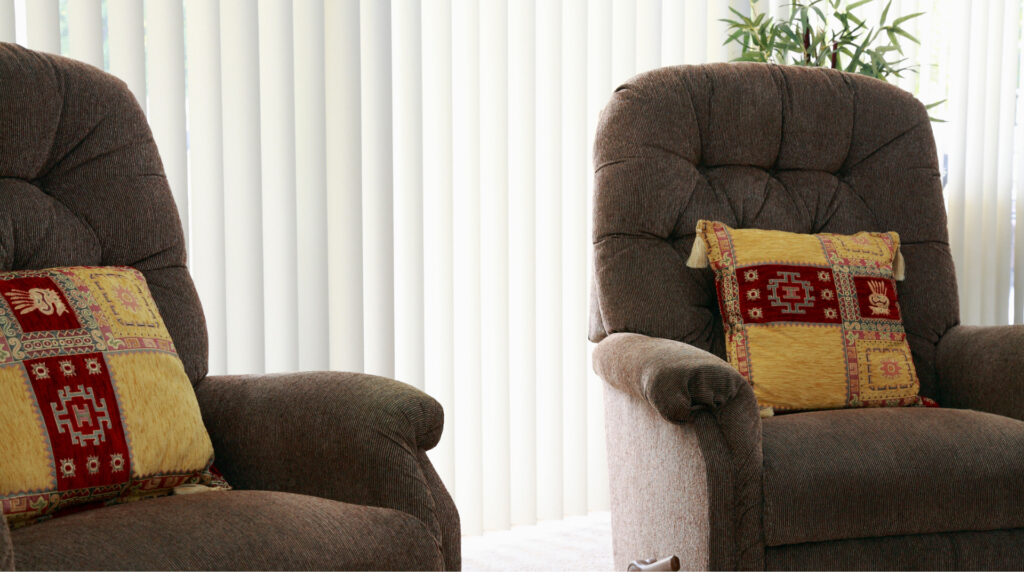 If you're ready to spend a bit more and are looking for a thoughtful Christmas gift for your loved one that provides comfy seating, think about getting them a cozy chair.
There are various types of chairs available, so when you're choosing, consider these features:
Soft and durable material for long-lasting comfort.
Thickly padded headrest, extra-wide armrest, and an extended leg rest for maximum relaxation.
Reclining feature, adjustable up to 168 degrees, allowing for personalized comfort.
Handheld remote control for easy adjustments.
Convenient cup holders and side pockets for storage.
You can explore different options online to find the perfect chair that suits your loved one's preferences. Check here.
10. Robot Vacuum Cleaner – Cleaning aid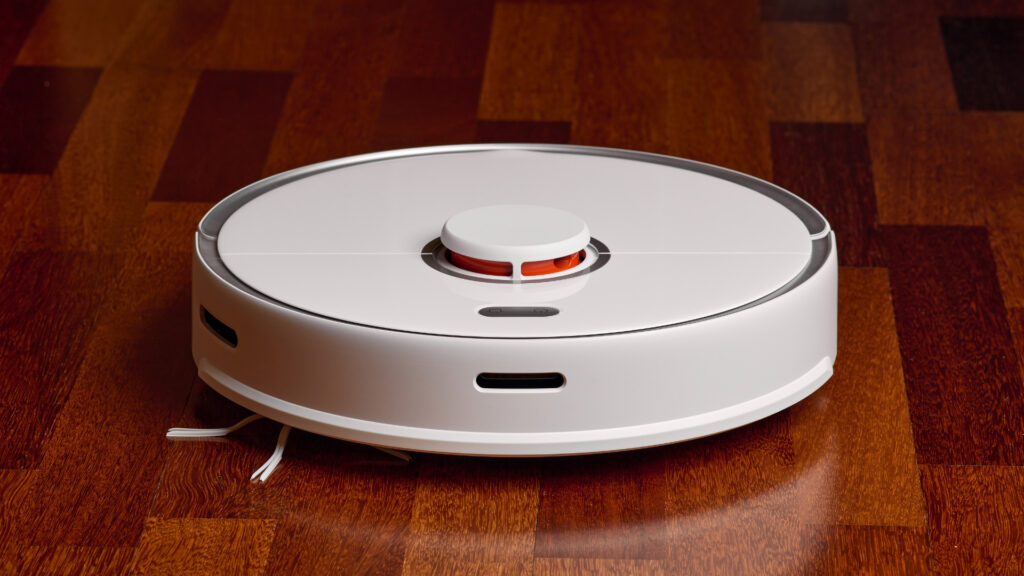 Parkinson's patients often face challenges when it comes to house cleaning. While hiring a cleaning assistant might be a viable option, it can sometimes be both challenging and costly. In such circumstances, a robot cleaner presents an excellent alternative.
The market offers a variety of robot cleaners, making it a great idea to consider gifting one to your loved ones this Christmas. When making your purchase, look for a model equipped with tangle-free pet hair care technology, enabling it to efficiently pick up hair, dirt, and debris on hard floors. Additionally, ensure that it is easy to operate via remote control and possesses self-charging capabilities with a programmable schedule.
Explore our recommended list of robot vacuum cleaners here to find the perfect fit for your loved one.
---